Translations Agency Integro Plus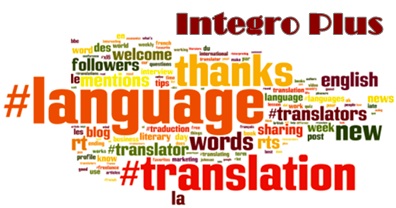 Integro Plus is translation agency working in Vilnius, Lithuania since 2007. We are proud of the quality, abilities, skills and professionalism of our native translators and interpreters.
We offer experienced translators and interpreters working with all subjects including most common fields as: law, logistics, commerce, construction, medicine, techniques, advertising and many more.
Integro Plus wants to establish long-term relationships with clients by providing high quality services at highly competitive and low prices. Our goal is to offer translation solutions for various companies or private clients from Lithuania and whole world. We supervise our translators and interpreters throughout the translation or editing process to ensure excellent work quality. We can assure you strictest confidentiality.
Our approach
We search hard to find the right people for translation work and we offer exactly the right translation team to ensure quality results. Integro Plus is a fast growing, high-performance translation bureau for small and medium-sized business clients. High quality standards we assure by working with academically qualified translators and professionally-experienced ones. Our aim is to translate everything you need in the shortest time possible and for the lowest price available!
Integro Plus Bureau offers translation services in main languages used in our country: Lithuanian, English, Russian, Polish, German, French and other less common languages like: Latvian, Estonian, Norwegian, Finnish, Swedish, Belarusian, Ukrainian, Slovak, Italian, Hebrew, etc.
Price
The price depends on such factors as translation complication (e.g. letter to friend or item instruction), language combination, document characters count, urgency, working during weekends, document complication (layout), etc.
To receive a quote for your translation, please send your request ONLY VIA E-MAIL: vertimai@integroplus.lt 24 hours per day! Sincerely yours, Integro Plus team